Creamy Sweet Potato Soup with Winter Greens & Almond Flour Drop Biscuits
Feb 02, 2023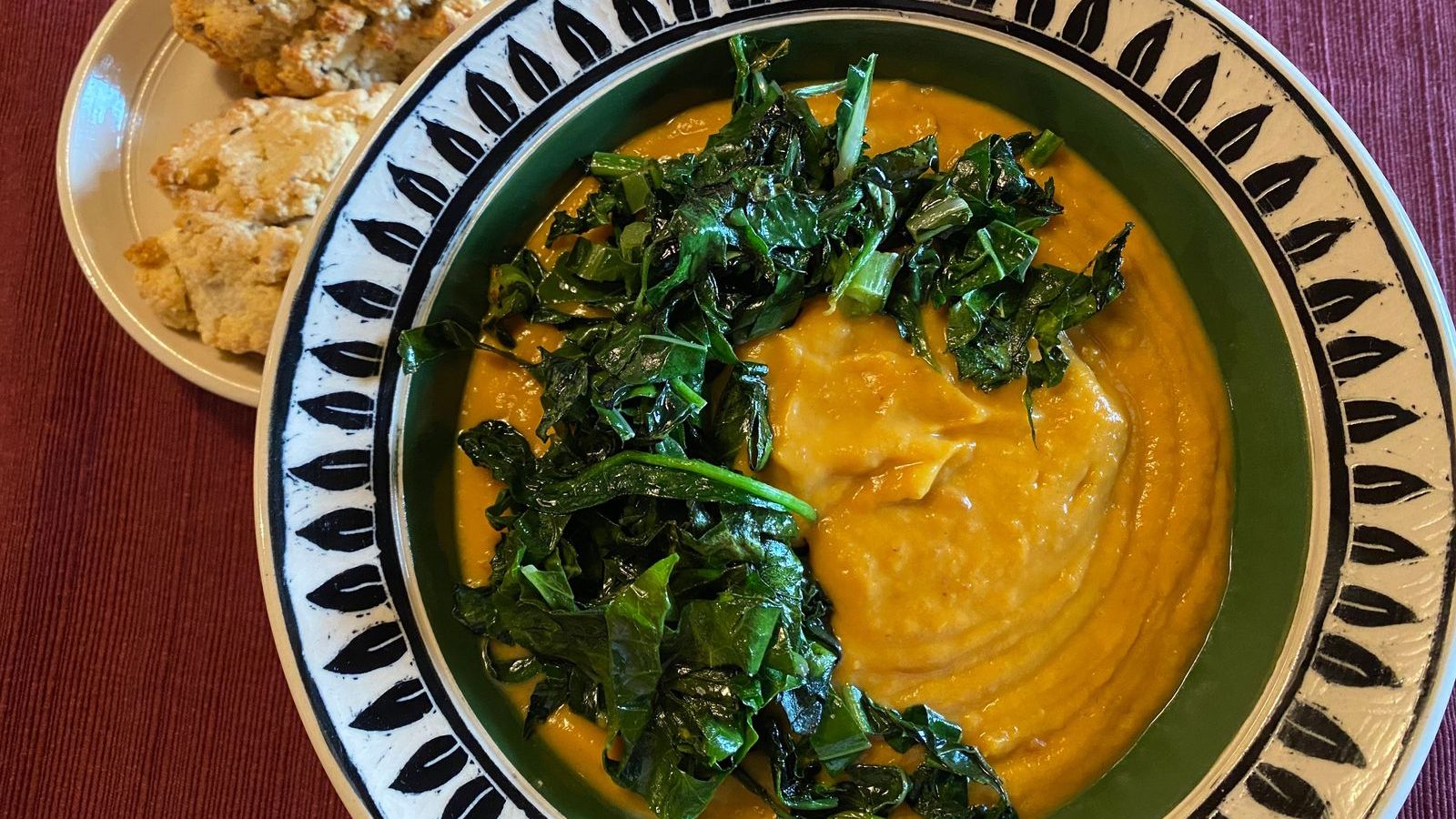 Creamy Sweet Potato Soup with Winter Greens (4 servings)
2 large sweet potatoes
½ onion
2 cloves garlic
1-2 t. chopped fresh ginger
½ t. chopped fresh turmeric or 1⁄4 t. powdered turmeric
ghee for cooking
1 can coconut milk
salt and pepper to taste
½ t. cumin
¼ t. coriander
dash of cinnamon or garam masala
2 cups chopped greens (kale, collards, chard, etc)
Chop sweet potatoes and onions up into pieces and saute in a little ghee and water in a pot. Add ginger, turmeric, garlic, and seasonings. When the potatoes are fully cooked, add the coconut milk. Use an immersion blender or put everything into a blender. Blend until smooth. Saute greens separately with a little salt and pepper, sprinkle on top of soup. Enjoy!
Note: You can substitute butternut, acorn, or delicata squash for the sweet potato, if you'd like.
Almond Flour Drop Biscuits (makes 6)
2 c. almond flour
1 T. ground flax seeds mixed with 1 T warm water, or 1 egg
1 t. baking powder
2 T. ghee
1⁄4 t. salt
Sprinkle of sesame seeds (optional)
Preheat the oven to 400 degrees. Mix all ingredients in a bowl (add a little water if the dough is too dry) and then drop large spoonfuls on a sheet pan lined with parchment paper. Bake for 8 minutes or until brown.
Download the Doshic Clock so you can live in rhythm
for health and happiness.
Doshic Clock