Mother's Day Quiche
May 15, 2023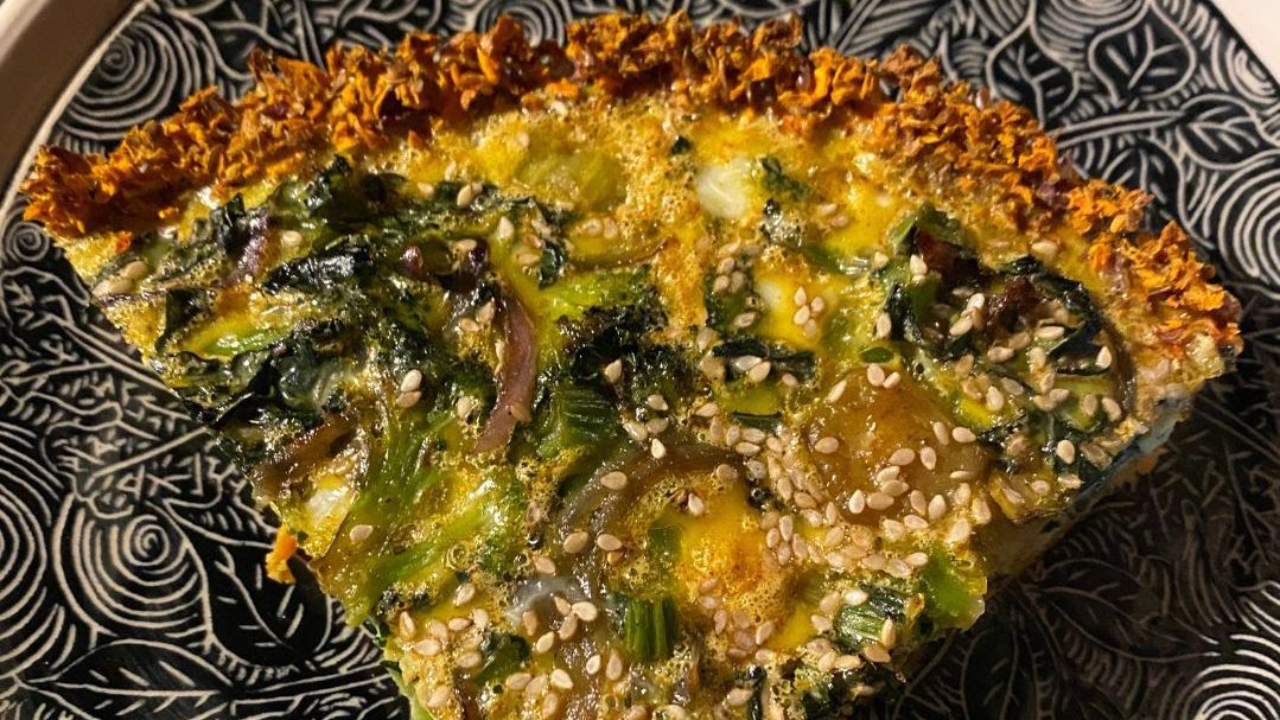 Happy Mother's Day to all of us who mother, nourish and tend (that is all of us)!
Here is a healthy, delicious, and fun dish you can make to celebrate the day.
Lighter foods are good for springtime. Spring is a time for eggs and veggies, instead of heavier proteins. So... let's make quiche!
Here is a great way to enjoy lots of vegetables because the crust is also made out of vegetables.
Try this out and let me know what you think.
Carrot Crust Quiche
Crust:
3-5 Carrots, shredded
½ Onion, shredded
1 T. ground flax seeds
I clove garlic
1-2 t. sesame or sunflower oil or ghee
sprinkle of salt and pepper
Filling:
8 eggs
1 T. water
I-2 cups sautéed vegetables (kale, broccoli, and red onions, etc)
Sprinkle of rosemary, basil, paprika, salt, and pepper
Preheat oven to 350 degrees. Mix ingredients for the crust in a bowl until well combined. Press into a pie tin to form a crust. Bake for 20-30 minutes or until golden.
Sauté the vegetables for the filling. Whisk the eggs together in a bowl with the water and spices/seasonings. When the crust is done baking, put the sautéed vegetables in the crust and then pour the egg mixture over it. Sprinkle sesame seeds on top (optional). Bake for 25-40 minutes or until eggs are fully cooked.
You can serve this quiche with a side of other spring vegetables like sautéed asparagus with garlic. Or if its warm enough where you are and you have the Agni (digestive fire) to digest it, you can serve it with a fresh salad.
Enjoy!!
Don't forget that if you want a move-at-your-own-pace basics of Ayurveda course check out the Evolve program. https://www.heartfeltwellbeing.com/evolve
Life is so rich and exciting. May you be surrounded by people who align with your health and happiness.
I hope to see you soon, either in person or online, for a deeper dive into your best life!
With love and light,
Hannah
Download the Doshic Clock so you can live in rhythm
for health and happiness.
Doshic Clock