Spring Detox Awaits!
Feb 20, 2023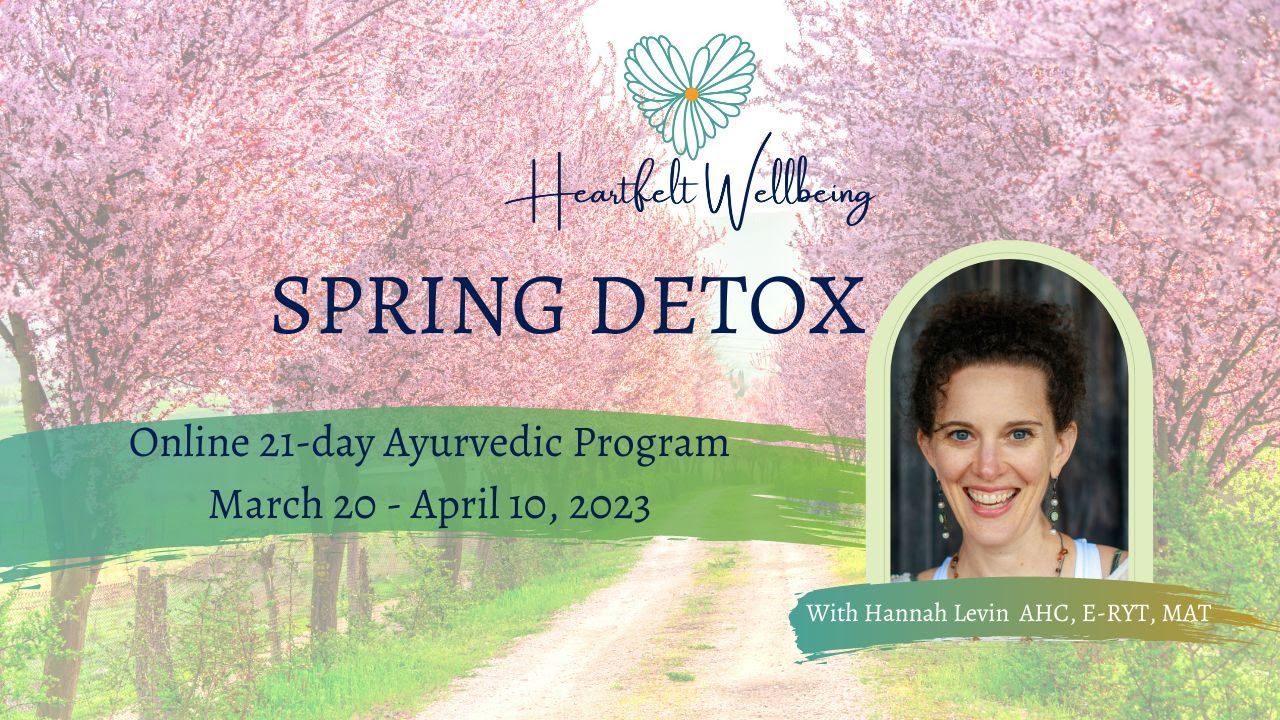 As we round the bend of late Winter into Spring, I personally start looking forward to the Spring Detox. I love the lightness, clarity, and ease that it invites into all areas of my life. I also love the community that comes together for the Heartfelt Wellbeing Detoxes.
A detox is a defined time to create clarity and promote healthy functioning in the body and mind.
According to the 5000 year-old wisdom of Ayurveda, Spring is the perfect time to detox, clearing stagnation from the Winter as the solar energy builds and fresh food becomes abundant.
When we detox and reset our whole system in the Spring, we clear out the stagnation from the Winter and invigorate every cell in our bodies with fresh energy.
We cleanse the liver and prepare to easefully embrace the coming heat of Summer.
This Detox works as a reset for your entire being (body, mind, and spirit).
Honoring your unique constitution and goals, it will look a little different for everyone. You get to design it within the guidelines provided.
HOW DOES THE DETOX PROGRAM WORK?
Every Sunday, you will receive access to a module with video lessons about what to do during that week. The hub opens a week before the Detox starts, so you can get prepared.
Each week during the Detox, you will have two live Zoom calls so you can learn more, share, and support each other. Mondays at 7pm ET and Thursdays at 12 noon ET. (If you cannot make those live, you can watch the recordings at your convenience.)
You will have access to a private Facebook group where you can connect, share resources, and share your experience with a supportive community.
You will also receive a DETOX GUIDE and a DETOX RECIPE COLLECTION that you can continue to use throughout the season.
Detoxing is always more fun with others. (If you are currently enrolled in a program with me, look for additional emails with special codes to use for the Detox).
With love and light,
Hannah
Download the Doshic Clock so you can live in rhythm
for health and happiness.
Doshic Clock