Women's Wisdom Workshop
Apr 03, 2023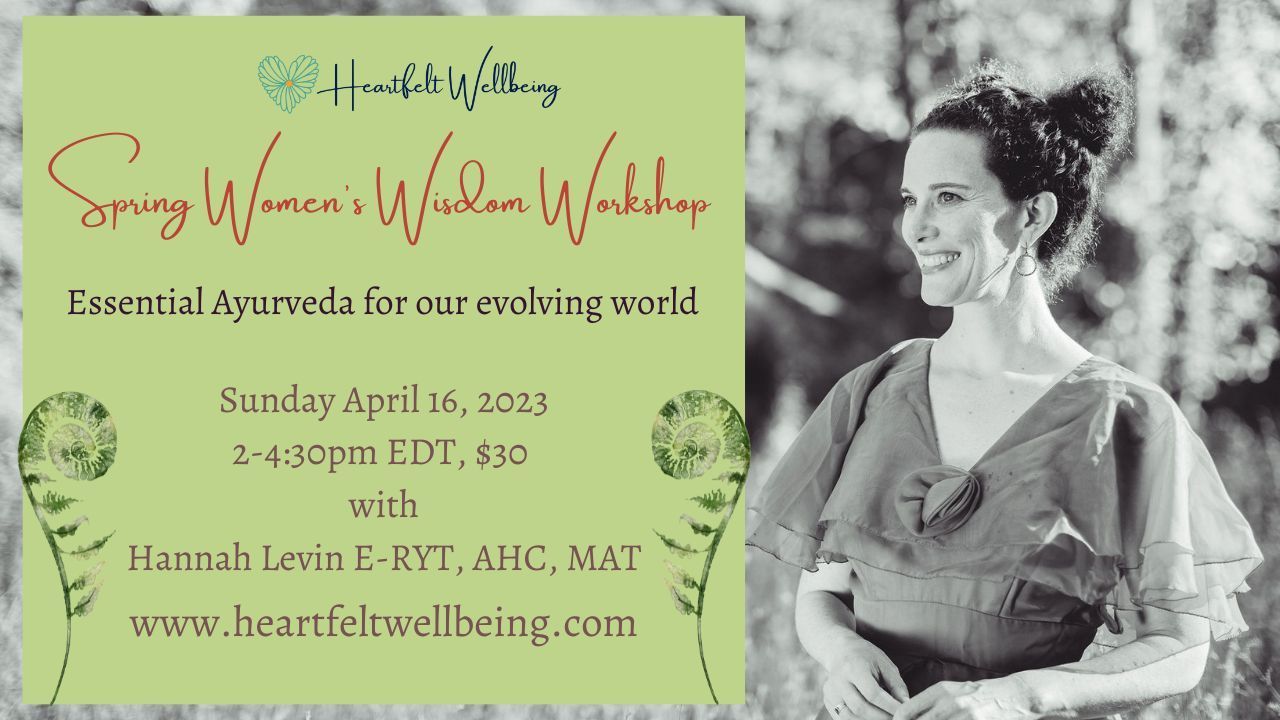 Happy April! I have created something new this Spring and I want to make sure you know about it!
After years of offering seasonal One Habit to Thrive Challenges, I am excited to share something new and exciting: a condensed and potent 2.5 hour workshop!
I am seeing incredible successes with the women in my programs and I want to share a little taste of that with you. If you have ever been tempted to join one of my Ayurveda programs to support your wellbeing, here is a great opportunity to get your feet wet!
I invite you to join me for the first ever Spring Women's Wellness Workshop
In this workshop, I will share:
How to live in alignment with Spring (taking life stages into consideration)

How to lose weight without dieting.

How to support amazing sleep.

How to naturally relieve digestive issues like gas, bloating, pain, and acid reflux.

How to begin healing chronic health conditions, naturally.

How to wake up each day feeling energized and younger.

How to become a model of health for those around you.

How to be the happiest and healthiest version of YOU this season and beyond!!
Learn about cultivating more vitality and vibrance in your life through natural means.
I am hosting this one workshop as an offering to the larger community, so I hope you will invite your friends and I will see all of you there. (If you do invite a friend and they sign up for any of my programs after the workshop, you will get a complimentary 1:1 session with me)!
With love and light,
Hannah
Download the Doshic Clock so you can live in rhythm
for health and happiness.
Doshic Clock